Who We Work With
Claim management software
ClaimVantage has over 12 years of experience implementing software solutions for insurance carriers, TPAs, and large employers.
We have developed a range of state-of-the-art claim management software solutions to help you effectively and easily manage life, health, and absence claims.

Third Party Administrators (TPAs)
We fully understand the nature of your business as a TPA and can provide you with claim management software that gives you a competitive edge.

We can help you to simplify the process of managing employees leaves of absence with automated FMLA and ADA management software solutions.

Whether you are an insurance carrier, a TPA, or a large employer, we have a range of claims processing software that can transform your business.
Speed
We work to have your solution up and running as quickly as possible. Our agile approach to implementation allows you to experience the benefits of the solution much quicker, without any internal IT holdup.
Convenience
Your internal IT department doesn't have to worry about system configurations – we work with your team to take care of that.
Access to Decision Maker
You'll be working directly with the key decision makers on our team. Based on customer feedback, this has made a tremendous difference in providing optimum results during implementation.
Anywhere Access
As a multi-tenant solution, our cloud-based software is readily available from any internet connection and runs on the most popular browsers including Chrome, Firefox, and Safari.
Intelligent Integration
Our products are hosted on the industry-leading Salesforce Lightning Platform, allowing for API integrations with your existing systems. This results in a better flow of information throughout your business, which ensures the right person is working on the right thing at the right time.
Security
The solution is secure and reliable. We partner with Salesforce to ensure your information is safely protected in the cloud, and continually tested and refined to ensure your information is protected from security breaches. Redundant backups and multi-layered security protocols protect your company-specific data.
Usability
Because our solutions are hosted on the Salesforce development platform, they come equipped with all available best-practice user interfaces and usability testing common to the platform. We combine the latest usability features with elements specific to our solutions to create the most seamless, intuitive user experience possible.
Cost Savings
In previous projects, it has been reported that our software works out to be up to 60% less than the cost of a traditional installation, configuration, upgrades, system requirements, and internal IT support.
Always Up-To-Date
As a multi-tenant software solution, innovation and regular upgrades are part of our value proposition. System upgrades are not batched together and sold as a new version. We provide these to customers as a hallmark piece of our core product. Even small enhancements are made on an ongoing basis, based on customer feedback and best-in-class innovations, so our customers have the most up-to-date functionality available at their fingertips.
Analytics & Benchmarking
The ClaimVantage Solution features analytics and benchmarking functionality to measure and assess your internal data and compare it against industry best practices. This helps you make informed business decisions that yield results.
3 Key Questions to Ask
When Considering a
Claim System Upgrade
If you are considering moving to a new system to support faster, more accurate claim processing, you will need to identify the problem to be able to find the right solution. Keeping your current business problem in mind as you investigate potential solutions will ensure you choose the right software that directly addresses your specific goals.
Switching from a core application that lives and breathes in your IT environment to a platform-hosted, cloud-based, automated application offers a world of benefit and business value. And, it is a move that should be made based on a clear and critical understanding of what needs to be done, when you need it by and why you're making a change. Forefront in your mind should be how this new technology will support the results you desire.

To assess your current system and identify your business challenges, you should ask the following 3 questions:
What does our current system allow us to do?
What do we need be able to do to operate at an optimal level?
What will we require in the future?
Focusing your attention on these three areas will help you to identify where you are, and to specify the limitations of your current system. As business demands and customer needs move toward faster, more transparent information delivery, these limitations will grow.
Our Team is
Happy to Help!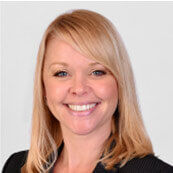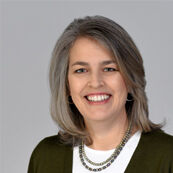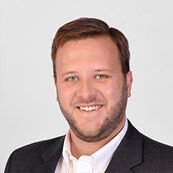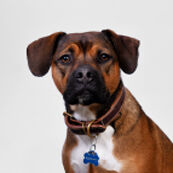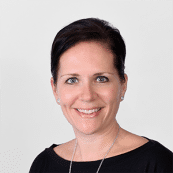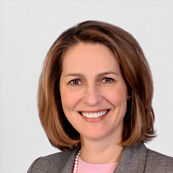 We can work with your team to identify problems and pinpoint solutions, to support your innovation strategy. We offer a helpful, independent view of what you're trying to do through the lens of the best and most up-to-date practices in the insurance industry. By considering what your future needs will be, you are preparing to make a business decision that supports longevity and the ability to grow and expand your business with the evolving market.
Engage with Us
      At the early stage of the process
Dozens of our clients have scheduled initial meetings with us early in the process of hunting for new solutions, and have experienced tremendous benefit from our support and decades of industry perspective. We can help you:
Identify the business problem and clearly define measurable goals aligned with potential technology solutions.
Trace the current interactions within the claims process and highlight potential weaknesses in the link.
Bridge the gap between the C-level and the project team to facilitate a better flow of information during the requirements and evaluation phase of the project.
Gain insight into best practices and industry standards to guide your success.
Form a realistic view of the capabilities that current technology platforms have to offer.
We'll be happy to answer your questions